Charlie
Founding "Sleepy" Dog (1997-2008)
We lost the company's beloved founder and namesake in 2008. He was a faithful, fun-loving muse for the company and he is missed every single day. Our four legged companions are in and out of our lives too quickly.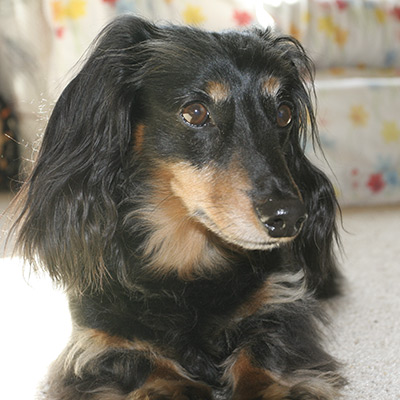 Slinky
Founding Dog (1998-2016)
If there is such a thing as a dog muse, that was Slinky. He always seemed to know what you were saying and when he was around, the creativity seemed to flow quickly.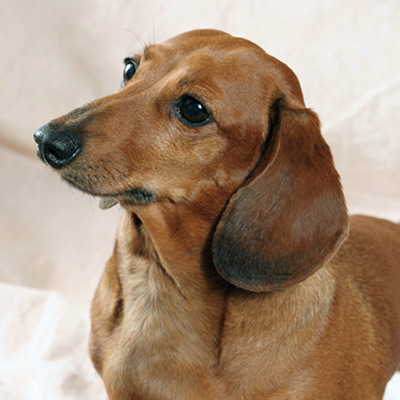 Ollie
"The Wagman." (2001-2016)
He was known around here as The Wagman because of his never ending tail-wagging and puppy kisses. He was the friendliest guy you could ever meet and made everyone smile.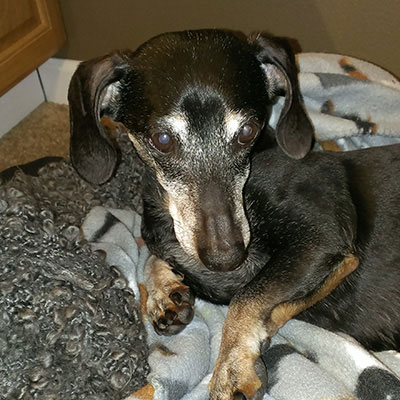 Maxie
"Relaxie Maxie" (2003-2018)
While he was perfectly content to snooze all day, he was quick to come running for treats. He loved a good ear scratch and, in exchange, would reward you with snuggles and kisses.
A word about senior dogs
After the unexpected loss of our first dog Charlie, we started searching for a brother for Slinky. We quickly realized a young dog was too energetic for him (and us) and chose Ollie, an older dog who fit our low-key household. We've been hooked on senior dogs ever since.
Senior dogs still have plenty of energy for daily walks but are always ready to take a nap. You never have to worry about them chewing on your shoes and most are housebroken (and if you've ever trained a puppy, then you know what a bonus that is!) They are laid back, eager to please and usually settle into your routine without too much of a fuss.
Old Dog Haven
Many are given up simply because they are old even though they often have lots of life left in them. The shelter environment can be especially jarring for them and this is where Old Dog Haven steps in to help.
Dedicated to the care and adoption of senior dogs in Washington state, they pull senior dogs from shelters and give them the medical attention they need. The dogs are either put up for adoption or placed in a permanent foster home where they can live out their life in comfort. Why adopt a senior dog? Because every dog deserves a loving home.